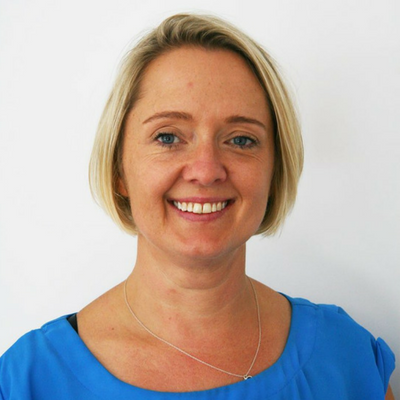 Viv Butler
Business Owner | Senior Massage Therapist
remedial/therapeutic, pregnancy, deep tissue, sports & relaxation massage, trigger point therapy, myofascial release.
Revival Massage
Available: Wednesdays, Thursdays, Saturdays
Viv is the owner of Revival Massage Therapy and the co-owner of Restore Wellbeing, a space she created with Naturopath Sharlene Ellis to provide a range of natural and holistic health options under one roof. She is a talented massage therapist who doesn't shy away from a challenge; be it a stubborn knot, pulled muscle or the build-up of tension from stresses at home or work. Viv is a massage detective, helping people solve the riddle of where their discomfort truly lies, and then working her magic to free people from pain.
If you find yourself suffering from ongoing headaches, or tension in the upper back, neck and shoulders, Viv would love to work with you.   She relishes a challenge and brings a wealth of knowledge to the table. She is currently in her 4th year of  training in The Feldenkrais Method, and uses this holistic way of thinking when working with clients to help them better understand how awareness of their day to day movement is effecting them and how having different movement options could serve them better and help them to manage and alleviate their pain. Your whole body  is in safe hands with Viv.  She has worked extensively with a wide range of people including pregnant women, athletes, office workers and people in desperate need of a little rest and relaxation.
A massage with Viv will leave you feeling a new sense of mobility, delivering you freedom of movement and the tools needed to take the best possible care of your precious body.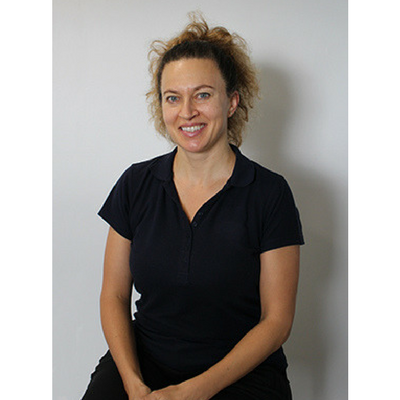 Rea Jarai
Senior Massage Therapist
holistic massage, hot stone massage, relaxation/restorative massage, deep tissue and sports massage
Revival Massage
Available: Mondays and Tuesdays
Rea loves to make people feel better in their bodies, and, thanks to the powers of massage, she can do just this! She is a talented and friendly therapist who joined Viv's lovely team so that she could help people improve their quality of life through massage. While Rea is trained in many different massage types she loves doing relaxing, whole body massages. She believes that stress is at the root cause of alot of disease and that putting the body in a parasympathetic state (relaxed state) initiates the self-healing mechanism that finally leads to recovery and ultimate wellbeing.
Rea loves helping people suffering from chronic pain, and her interest in functional anatomy means she able to take a structured holistic overview of any issues people may be experiencing and treat them accordingly.  Rea offers hot stone massage, which is a deeply relaxing and soothing massage technique. If you are experiencing a high stress lifestyle,  chronic pain or suffer from an inflammatory condition, Rea would love to help you out.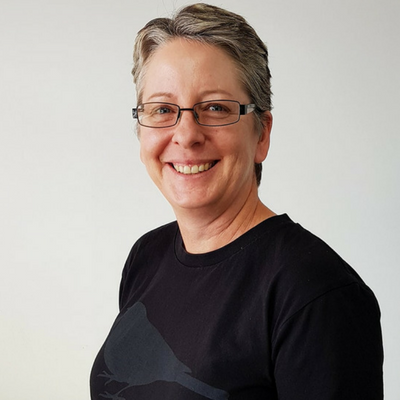 Robyn Carley
Senior Massage Therapist
remedial/therapeutic, pregnancy, deep tissue, sports & relaxation massage, trigger point therapy, bowen therapy
Revival Massage
Available: Mondays, Tuesdays, Wednesdays Thursdays & Fridays
Robyn is one of the fantastic massage therapists working at Revival Massage Therapy. She decided to join Viv's team because she loves meeting new people and helping those in pain find comfort and relief through massage. She is a wonderfully experienced and highly skilled therapist with a knack for isolating points of stress in the body, and working these areas to relieve pain and tension. Robyn will make you feel great on the table, either through relaxation massage or through targeted work on tight or stressed muscles.  Using her training in Bowen Therapy Robyn will ensure that she will give you a truly holistic treatment.
If you wish to get some control over how you manage stiffness and pain in your body, then Robyn is the therapist for you. She will ensure you get off the massage table equipped with information that will help you ease future discomfort at home or work. She is driven by the idea of whole body health and wellness and is always ready to offer some tips on how to improve your physical or mental health so that you get the most out of your massage session.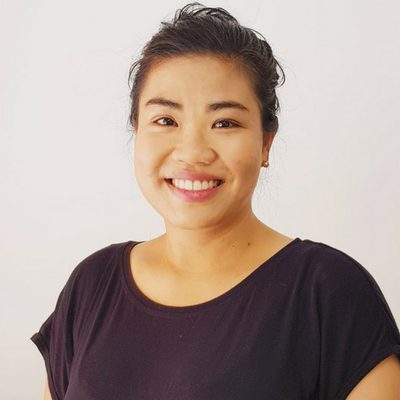 Clare Srihanan
Massage Therapist
remedial/therapeutic, pregnancy, deep tissue, sports & relaxation massage, trigger point therapy
Revival Massage
Available: Wednesday, Thursday, alternate Fridays & Saturdays
Clare is a talented and empathetic massage therapist who loves working with trigger points as a way to alleviate muscular pain. Her friendly disposition ensures you feel relaxed and rested on the massage table, and her skilled approach to massage therapy will help you identify true points of pain in your body. If you want the worries of the world to melt away, a relaxation massage with Clare could be just the ticket. She loves incorporating a relaxing component to all of her massages and her healing hands will rub away the tensions associated with repetitive office work, or simply the stresses of modern life.
Clare seeks out points of dysfunction within your body and then strives to remedy the grief these tight knots may be giving you. If you want to rediscover true freedom of movement, book in to see Clare today.